Low Income Home Energy Assistance Program
(LIHEAP)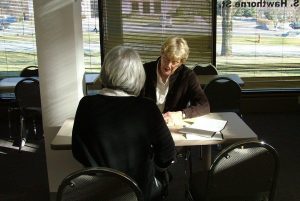 The Low Income Home Energy Assistance Program (LIHEAP) is designed to assist eligible households pay for assistance on utility bills. Liheap provides a one-time benefit for heat and electric bills. The benefit amount is determined by income, household size and heating fuel type. The program starts in the fall and ends in the spring.
There are four components to the LIHEAP program.
The Regular Program – Is a one-time assistance with the heat and electric bills, with the payment going directly to the utility.

Reconnection Assistance – Designed for those households who are disconnected from their heat or electricity. Or if the delivered fuel is less than 25% in tank or if supplier refuses to deliver, the household may be eligible for this program.

Emergency Furnace – Designed for homeowners whose furnace is non-operational and who fall within the income guidelines.

PIPP – The Percentage of Income Payment Program (PIPP) is designed for those households to pay a percentage of their income and receive a monthly benefit toward their utility bill. (When funding is available).
A past due bill or disconnection notice is not required to be eligible. Assistance is available for natural gas, propane, heating oil and electricity. In some cases, if the heat and electricity are included in the rent, the household may be eligible for some assistance.
Community Contacts, Inc operates the LIHEAP program throughout Kane and Dekalb counties. Funding is provided by the Us Dept. of Health and Human Services and by the State of Illinois Supplemental Low Income Energy Assistance Fund. The program is administered throughout the state by the Illinois Department of Commerce and Economic Opportunity.
 To learn more about this program, please click on the following links:
Schedule an Appointment
Call Community Contacts between 9am – 12pm and 1pm – 3pm Monday through Friday to schedule an appointment. When you call, make sure you have the following information ready:
Social Security cards for everyone in the house.
A current heating and electric bill.
Proof of all income received in the household, 30 days before your appointment.
There are outreach sites in Aurora, Elgin, and Dekalb.
To schedule an appointment in Kane or Dekalb County, please call 847-697-4400, or to schedule an appointment online, please visit www.liheap.as.me